Welcome to Greater Ozarks Rural Psychologist Website.
We pride ourselves on making individuals feel accepted and cared about. Most individuals comment on the calm and comforting feeling they have when they enter the building. Some have even said " I feel like I'm at home." Even our motto: Growth Opportunities & Restore Peace embodies our attitude that anything is possible with support, understanding, and responsibility. Our mission is to change the world one life at a time.

As we are a National Health Service Core site, we offer a sliding fee scale for clients and families that cannot afford services at regular rates. Please speak with our Office Manager at the front desk for more information. You may request an application form from them or you may download a copy here.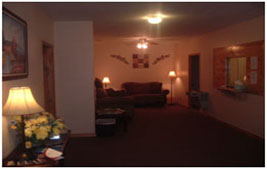 ---
© Greater Ozarks Rural Psychologists